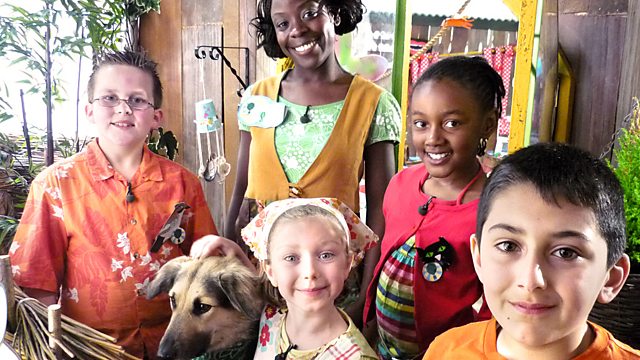 Lily-Rose, Ant, Cat, Jay, Sky and Skipper the dog travel Great Britain in a green hot air balloon hearing stories from children and looking at wildlife and plants
Christmas is getting near and Sky has bought a Christmas tree for the Green Balloon. May and Alfie send in a report on choosing their Christmas tree too and the Green Team set about making decorations - festive snowflakes for the tree.
Green Balloon club members Jorge and Zoe are lucky enough to meet some reindeer and send in a special report whilst Antoinne and Chantel set a seasonal spot to look out for this week. Bill Oddie, Jelly, Nature Chris and a host of children and animals join the Green Team for the fantastic Green Balloon Christmas song, Whatever's good at Christmas.
Last on
Credits
| Role | Contributor |
| --- | --- |
| Lily-Rose | Isabella Blake-Thomas |
| Ant | Adam Wells |
| Cat | Thai Murray-Edwards |
| Jay | Jake Pratt |
| Sky | Debbie Korley |
| Nature Chris | Chris Howard |
| Participant | Bill Oddie |
| Director | Lotte Elwell |
| Producer | Clare Bradley |
| Executive Producer | Alison Stewart |