Main content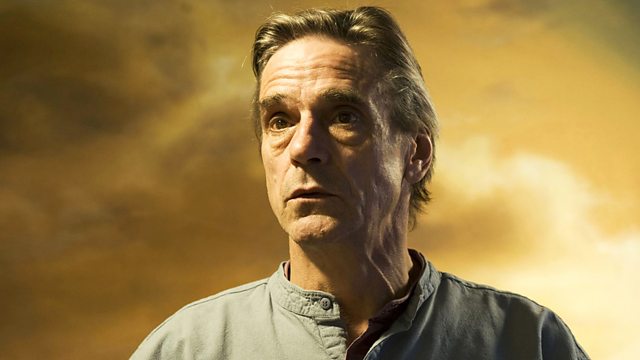 Mr Luby's Fear of Heaven
By John Mortimer. Jeremy Irons stars as Lewis Luby, the mild-mannered Englishman who falls off an Italian balcony and wakes up to find himself under God's watchful eye.
Mr. Luby's Fear of Heaven
By John Mortimer
When Lewis Luby comes to late at night in an Italian hospital he finds himself lying under the monstrous big toe of God. Surely some mistake: Luby, who has never for one moment believed in the immortality of the soul, cannot possibly be in heaven !
Lewis Luby................... Jeremy Irons
Tommy Fletcher.............Stephen Critchlow
Sophie Luby..................Marsha Fitzalan
Doctor..........................Chris Pavlo
Miss Waterlow................Donnla Hughes
English Guide................Dan Starkey
Italian Guide/Nun............Flaminia Cinque
Directed by Jeremy Mortimer
This production was first broadcast on the 31st December 2008.
John Mortimer had the idea for Mr Luby's Fear of Heaven when he first visited the Santa Maria della Scala hospital in Siena and saw patients lying in beds under ceilings decorated with 15th century frescoes depicting Heaven and Hell.
Mr Luby's Fear of Heaven was first produced for BBC Radio 3 in 1976, with John Gielgud in the title role. Later that year it was presented on stage as part of a double bill 'Heaven and Hell', with Denholm Elliot as Luby.
John Mortimer wrote for BBC Radio for more than 50 years. His first radio play, The Dock Brief, was broadcast on the Third Programme in May 1957. His best known stage play 'A Voyage Round My Father' was originally written for radio. He is the creator of Horace Rumpole, and his most recent radio Rumpole 'The Anti-social behaviour of Horace Rumpole' was broadcast on Radio 4 in May 2008. John Mortimer died in January 2009.
Jeremy Irons and John Mortimer first worked together on the Granada Television adaptation of Brideshead Revisited (1981) in which Jeremy Irons played Charles Ryder.