Main content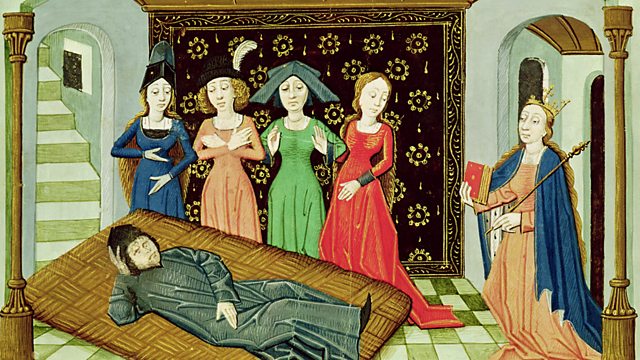 The Consolations of Philosophy
Melvyn Bragg discusses Boethius' Consolation of Philosophy and asks whether philosophy should lead us toward consolation or lead us from it.
Melvyn Bragg and guests discuss the consolation of Philosophy. In the 6th century AD, a successful and intelligent Roman politician called Boethius found himself unjustly accused of treason. Trapped in his prison cell, awaiting a brutal execution, he found solace in philosophical ideas - about the true nature of reality, about injustice and evil and the meaning of living a moral life. His thoughts did not save him from death, but his ideas lived on because he wrote them into a book. He called it The Consolation of Philosophy. The Consolation of Philosophy was read widely and a sense of consolation is woven into many philosophical ideas, but what for Boethius were the consolations of philosophy, what are they more generally and should philosophy lead us to consolation or lead us from it?With AC Grayling, Professor of Philosophy at Birkbeck College, University of London; Melissa Lane, Senior University Lecturer in History at the University of Cambridge and Roger Scruton, Research Professor at the Institute for the Psychological Sciences.
Last on
New Year's Day 2009
21:30
Broadcasts
New Year's Day 2009

09:00

New Year's Day 2009

21:30
Featured in...
Browse the Ancient Rome era within the In Our Time archive.

From Altruism to Wittgenstein, philosophers, theories and key themes.