Main content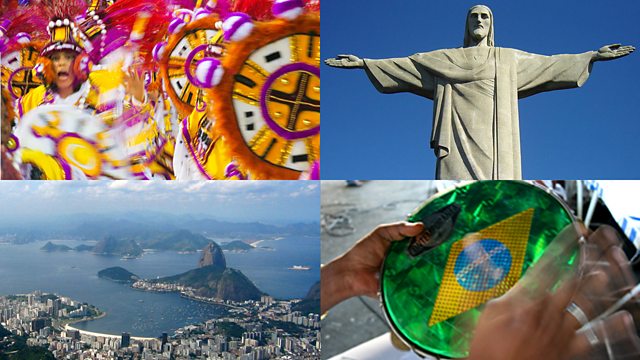 Lucy Duran travels to rural North East Brazil, going in search of traditional Forro, a style of country music much-loved there but little-known outside. And, travelling deeper inland towards the Sertao - Brazil's wild semi-desert area - she has a chance encounter with some singing cowboys.
More episodes
Previous
You are at the first episode
Music and featured items
Forro

Paulo Andre describes the music style Forro to Lucy Duran.

Duration: 06:35

Music Played

Azulao

Lucy talks to Azulao, a Forro musician about performing traditional Forro.

Duration: 08:30

Music Played

Decline of Forro

Lucy and Paulo discuss Forro's decline and difficulties in hearing its traditional form.

Duration: 05:40

Music Played

World's biggest open air theatre

At the world's biggest open air theatre the story of the Passion is performed annually.

Duration: 06:47

Music Played

Walmir Silva

At a bar in Caruaru Lucy meets famous Forro musician, Walmir Silva.

Duration: 10:45

Music Played

J Borges and his work

Lucy is in a small town called Basero in the studio of a local artist, J Borges.

Duration: 03:50

Music Played

Arcoverde and coco

In Arcoverde Lucy hears African group Coco Raizes perform 'coco', the music of slaves.

Duration: 03:59

Music Played

Coco Raizes and clog dancing

Coco Raizes demonstrate how dancing with wooden clogs provides percussion.

Duration: 05:59

Music Played

Cowboys in the desert

Lucy meets cowboys in the desert area of Sertao. Paulo explains their harsh lifestyle.

Duration: 04:15

Music Played

Featured in...

This collection features our choice of musical highlights from across the globe.