Main content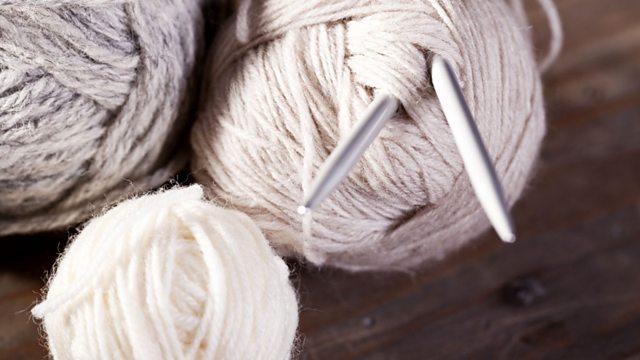 Money for Medication - Psychogenic Seizures - A Knitting Prescription
Could hobbies like knitting help to keep depression at bay? Plus psychological research that could help us all to be more persuasive.
MONEY FOR MEDICATION
Could small cash payments persuade people with severe mental illness to keep taking their medication? Lack of adherence is a major obstacle in the treatment of schizophrenia. Those patients who are particularly hard to treat regularly find themselves back in hospital. Twelve patients at the East London Community Mental Health Trust are currently being paid to receive their injected medication in a pilot study. But is this immoral exploitation or a just reward? Professor Stefan Priebe at Queen Mary University of London is encouraged by the results of the pilot and has funding for a national trial.
PSYCHOGENIC SEIZURES
When someone faints for no physical reason, they're said to have had a psychogenic seizure. The symptoms can be similar to an epileptic fit, and over half of patients get wrongly diagnosed with this, even though medication for epilepsy doesn't work. Neurologist Dr Markus Reuber treats the condition at the Royal Hallamshire Hospital in Sheffield. Pauline Pinkney, like many patients, found it difficult to accept that her condition had a psychological cause. She talks to Claudia about how Dr Reuber's treatment has helped her.
A KNITTING PRESCRIPTION
Could patients, one day, be able to knit their way out of their pain or depression? There is plenty of anecdotal evidence to suggest that hobbies like knitting are good for the soul. Now researchers at the Universities of Cardiff and Bath are trying to establish whether there is any truth in it.