Main content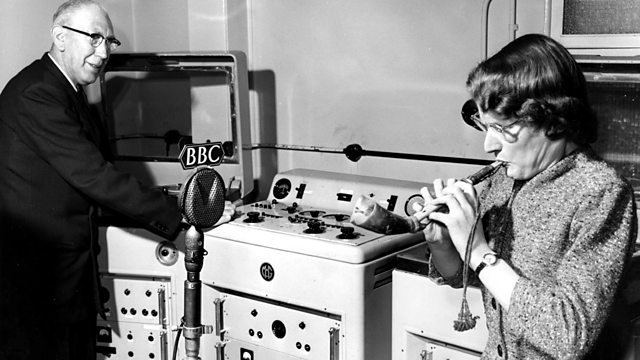 Selected Radiophonic Works
Richard Coles tells the extraordinary story of the BBC Radiophonic Workshop. Featuring The Dreams, The Goon Show, Inferno Revisited, Relativity, Electric Tunesmiths and Bath Time.
In 1958 an extraordinary musical laboratory was opened by the BBC. The Radiophonic Workshop provided music and sound for a wealth of BBC programmes, from The Goon Show to Doctor Who.
With contributions from Coldcut, Dick Mills and Mark Ayres, Richard Coles explores the achievements of the unit and presents a carefully chosen selection of programmes showcasing the department's work:
The Dreams (05/01/1964)
The Goons (02/02/1959)
Inferno Revisited (17/04/1983)
Relativity (1974)
Electric Tunesmiths (30/12/1971)
Bath Time (1976)
Produced by Elizabeth Jaynes
First broadcast on BBC Radio 7 in 2008.
Last on

Broadcasts