Main content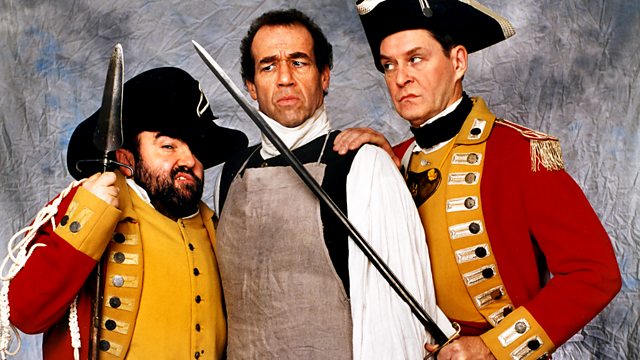 A Bunch More Trying Times
Ezekiel gets a shock, and the rakish Captain Dashmount woos Mary. 1770 America sitcom stars Andy Hamilton. From February 2001.
Ezekiel gets a shock, and Mary is wooed by a newly arrived Captain. Little does she know he's recently been named "Cad of the Year" by the Bounder's Gazette.
Comedy set just before the American Revolution.
Written by Andy Hamilton and Jay Tarses.
Stars Jay Tarses as Samuel Oliphant, Andy Hamilton as Sergeant McGurk, James Fleet as Captain Brimshaw, Jan Ravens as Mary, Hugh Dennis as Ezekiel Spriggs, Penelope Nice as Cora Oliphant, Tony Maudsley as Joshua Oliphant and Michael Fenton Stevens as Dashmount.
Producer: Paul Mayhew-Archer
First broadcast on BBC Radio 4 in February 2001.