Main content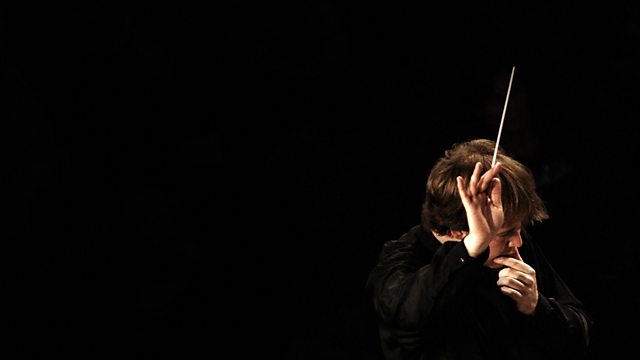 Halle Orchestra/Mark Elder
With Petroc Trelawny. Halle Orchestra conducted by Mark Elder in Vaughan Williams, Mozart and Strauss. Plus nominations from the British Composer Awards in the sonic art category.
Petroc Trelawny introduces a concert given by the Halle Orchestra under conductor Mark Elder in Manchester's Bridgewater Hall. They perform Vaughan Williams's A Pastoral Symphony, an elegy for the dead of the First World War, Mozart's late Piano Concerto No 22, followed by another war-themed piece, Strauss's Metamorphosen, a work for 23 solo strings mourning the destruction of Germany in the Second World War.
Nadine Livingston (soprano)
Cedric Tiberghien (piano)
Halle Orchestra
Mark Elder (conductor)
Vaughan Williams: A Pastoral Symphony
Mozart: Piano Concerto No 22 in E flat, K482
Strauss: Metamorphosen
Plus Composing Today: Nominations from the 2008 British Composer Awards in the sonic art category by Ed Hughes, Terry Mann and Janek Schaefer.
Patrick Nunn: Transilient Fragments
Maria Oldak (violin)
James Baillieu (piano)
Judith Bingham: Fantasia (from The Lost Works Of Paganini series)
Peter Sheppard Skaerved (violin)
Jonathan Pitkin: Con spirito
Kerry Young (live piano)
+ disklavier
Terry Mann: Piece II: Childhood (from The Bells of Paradise)
Bells linked by recorded environmental sounds
Ed Hughes: Auditorium
Sussex Downs Youth Orchestra
Film Sountrack [middle bit]
Janek Schaeffer: Vinyl PianoTrio (from Extended Play)
Michael Jennings (piano)
Simon Hewitt Jones (Violin)
Thomas Hewitt Jones (cello)
Last on
Broadcast