Main content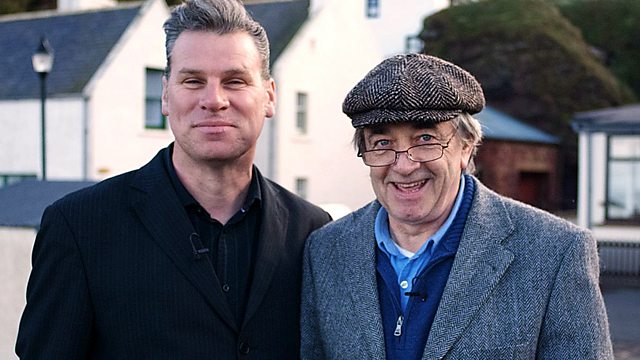 Episode 14
The series is back for a new winter run. Andrew Graham-Dixon looks into the controversial debate about two works by Titian in the National Gallery of Scotland.
The series kicks off with a mix of classical art and music, a masterpiece of British cinema and a rock diva.
Andrew Graham-Dixon is in a campaigning mood as he launches himself into the controversial debate about the future of two works by Titian in the National Gallery of Scotland, currently on loan from the Duke of Sutherland. The Duke has offered the first painting, Diana and Actaeon, to the National Gallery of Scotland for 50 million pounds. If they can't raise the money by the end of this year, the painting may be sold abroad.
Mark Kermode celebrates another kind of masterpiece. It is 25 years since the film Local Hero came out, telling the story of a village tempted by millions of dollars from a US oil company in exchange for the development of their idyllic coastline. Mark brings together the cast and crew of one of the best loved British films of all time to examine the enduring appeal of this bitter-sweet, prophetic film.
Mark also reviews the pick of the week's new movies including Ridley Scott's Body of Lies starring Russell Crowe, and Waltz with Bashir - an animated documentary into the horrors of the 1982 Lebanon war.
Also, Lauren Laverne meets Grace Jones. A style icon, a musical innovator and always a diva, Grace is back with her first new album in 19 years, Hurricane.
All that plus a stunning performance of the Revolutionary Etude by Chopin from the virtuouso, maverick organist Cameron Carpenter.