Main content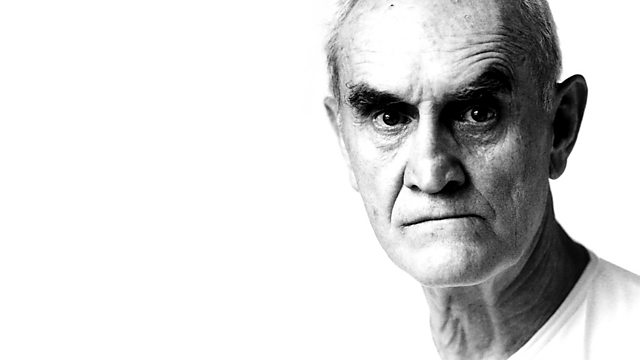 Earfull - From Silence into Sound
Following the journey of deaf actor Tim Barlow as he has tests, consultations and finally a cochlear implant to restore his hearing.
Tim has made his living as an actor for more than 40 years. All this time he has been deaf. This programme follows him over more than a year as he has tests, consultations and finally a cochlea implant operation, and can hear again.
Tim tells his story of emerging from silence into sound, and interwoven with this is a performance of Earfull, his one-man play which chronicles his move from soldier to actor, and, as he loses his hearing, from sound to silence.
Tim, who is in his 70s, grew up in Blackpool, joined the army and just before he was posted overseas his girlfriend called to say she loved him. He could not make out what she said because his new rifle had damaged his hearing.
Later he did marry, had two children and with only six years to go to qualify for a pension, came back to London on leave. He went to a matinee of The Mousetrap. There cannot be many whose lives were changed by this pot-boiler, but Barlow's was. He realised that what he really wanted to be was not an army officer but an actor.
Despite his deafness (Olivier wrote that he too had hearing problems and Barlow should go for it anyway) he trained at the Old Vic in Bristol. It cost him - his wife left, taking the children, and he didn't get the army pension. But for 40 years now he has been an actor: working with Complicité, the RSC, Manchester Royal Exchange; he has made a living, so has been fairly successful.
But Tim's life is changing again. Over the past year or so he has been advised, assessed, tested and finally has had a cochlea implant, the insertion of an electro-magnet that directly stimulates his nerves to produce sound images.
Throughout the process, from the initial tests at St Thomas's Hospital to the final tuning up, recordings were made. As the drill goes through his skull to place the device the microphone is only inches away. And the moment when it was switched on is captured too, and for the first time after four decades Tim hears someone speaking to him.
At every stage Tim reflects on what is happening to him. He has been deaf for so long the prospect of hearing is daunting. Will it work? How will it affect his acting, and his life? Woven into this narrative is that of his play Earfull, a recorded live performance. The story is of falling into silence, but at the same time into acting, and the emergence from silence back into sound.
But the programme does not simply tell Tim Barlow's story. At first a cochlea implant gives the aural equivalent of a pixilated visual image. Voices sound, Tim says, like Darth Vader's, and this is worked on to make it clearer and more subtle. Radio recreates this process so, rather than having it described, the listener experiences what Tim hears.