Main content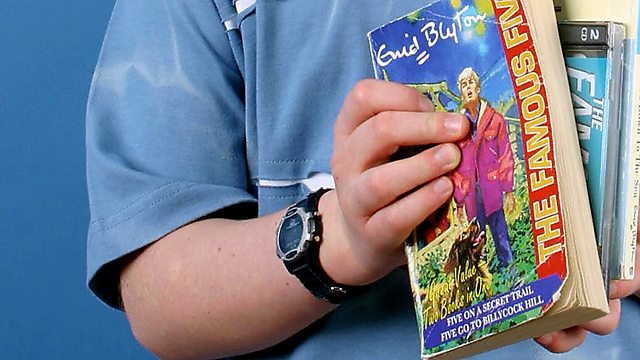 A Fine Defence of Enid Blyton
Former children's Laureate, Anne Fine, takes a look at the enduring appeal of children's writer Enid Blyton. From November 2008.
Recently Anne Fine decided to re-read some of Enid Blyton's work, to try and discover just what it was about her that she had loved as a child. For years she had ignored Blyton's work, in part because of the constant drip, drip, drip of disapproval that has accompanied her books for many decades. But, on going back to her battered old Blytons, she realised exactly why she had found her books so captivating - they are remarkably good reads - real page turners.
Anne Fine does not deny that Blyton is the creator of creaking plots and cardboard characters ........ the author of jolly and exciting adventures, in which the most enormous amounts of food are consumed by children who are far from obese ..... and a writer dogged by accusations of racism and sexism. And yet her books have outsold all other children's authors. In August this year, she was voted the UK's best-loved writer. Her work has been translated into 40 different languages and she's sold over 500 million books worldwide.
A Fine Defence of Enid Blyton includes extracts from a rare interview with her only surviving daughter, Imogen Smallwood, and contributions her official biographer, Barbara Stoney, as well as the UK's leading Blyton scholar, Dr David Rudd [Professor of Children's literature at Bolton University]. There are also archive recordings of Enid herself, her elder daughter [Gillian Baverstock] and her brother Hanley. The reader is Miriam Margolyes.
Anne Fine has written over 40 books for children and adults. She has been Children's Laureate and has won many prizes for her writing [including the Guardian Children's Fiction Prize, the Smarties Prize and the Carnegie Medal].
Producer: Helen Lee