Main content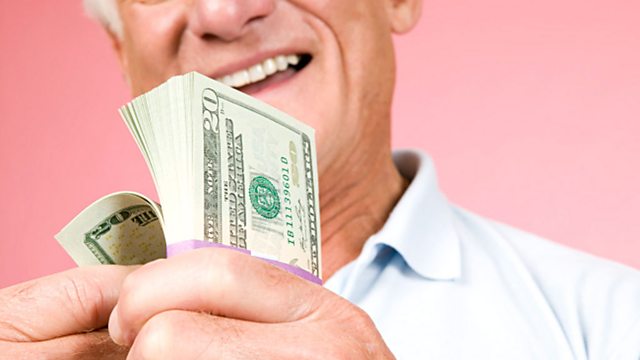 Does Money Really Make You Happy? - Eating Disorders
Claudia Hammond explores how treatment for eating disorders can be a postcode lottery.
DOES MONEY REALLY MAKE YOU HAPPY?
Despite the country growing richer since the 1950s, happiness levels in Britain have stayed about the same during that time, and richer countries aren't any happier than poorer countries. This observation is known as the Easterlin Paradox, proposed by Richard Easterlin in the 1970s. The idea was that once a country is rich enough for people to have an average income of the equivalent of just £10,000 today, additional wealth doesn't result in extra happiness. Now Professor Betsey Stevenson from the University of Pennsylvania has published new research that questions the whole premise of the Easterlin Paradox.
Claudia Hammond discusses whether or not money really makes you happy, with Professor Stevenson and Dr Sam Thompson from the think-tank the New Economics Foundation - who has 5-a-day recipe for happiness that doesn't involve much spending.
EATING DISORDERS
At the Seventh National Conference on Adolescent Eating Disorders, doctors will be discussing ways of ensuring that young people have a say in the treatment they're given for eating disorders. Currently it's the doctors who have all the power once a teenager is in hospital.
However, as two former sufferers tell Claudia, it's sometimes difficult to persuade your GP that you need help for eating disorders in the first place.
Claudia also visits the Phoenix Centre near Cambridge, which was the first specialist residential clinic in the country for teenagers with eating disorders. The centre makes sure that the young people in their care do eat. But at the same time they are determined to encourage them to play a part in their own treatment.
We hear from consultant psychiatrist Tony Jaffa, family therapist Peter Honig and charge nurse Helen Sparrow - as well as some of the residents about their experiences there.