Main content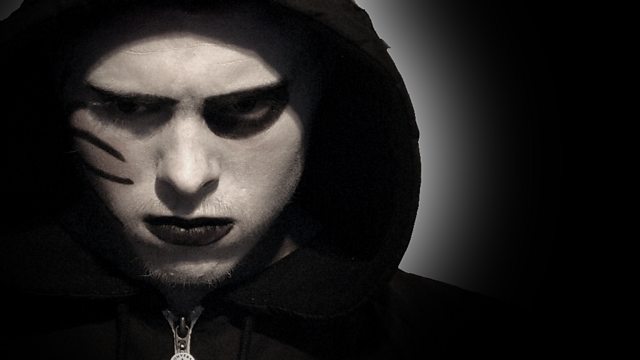 The G-Word
Andrew Collins explores the persistent subculture of goth music with the likes of Siouxsie Sioux and Steve Severin of the Banshees and Joy Division's Peter Hook.
In 1979, a dark and moody sound started to emerge from the roots of punk and glam rock. Siouxsie and the Banshees, The Cure and Bauhaus all grabbed their eyeliner pencils, dressed in black and released moody albums.
Over thirty years on and the word "goth" still fills parents with dread. "Professional ex-goth", Andrew Collins explores the phenomenon. He finds that even the genesis of the term "goth" is disputed - was it Tony Wilson talking about Joy Divison, Siouxsie Sioux on the Joined Hands album, Steve Abbot of UK Decay or perhaps Ian Astbury of The Cult? Wayne Hussey, of The Mission and The Sisters Of Mercy, reckons the original goth was Johnny Cash.
After its heyday in the 1980s when The Cult could fill the Royal Albert Hall and unkempt teenagers everywhere modelled themselves on The Cure's Robert Smith's trademark look of big hair and smeared lipstick, goth music has retreated into the shadows. Andrew looks at what happened to goth after 1988, when the alternative music scenes of rave and baggy took over.
Goth has undergone a transformation, from a moody, provincial UK subculture to a transatlantic teen cult that has been blamed for high school shootings and self-harm among troubled US kids. But goth's influence on subsequent genres, including "emo", is clear. Now the look and name is associated with a myriad of styles from neo-classical to industrial. So much so that even figureheads like Gary Numan, who has been hailed as the godfather of industrial, can't explain what it is or where it comes from. One thing is certain - it isn't going away.
First broadcast on Radio 2 in February 2009.