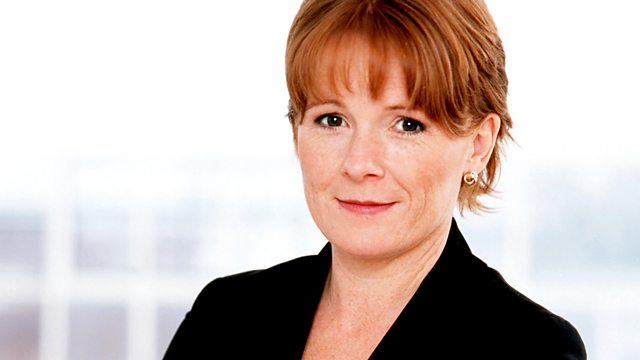 10/11/2008
Presented by Kirsty Lang.
Dr Eleanor Robson reviews the Babylon exhibition at the British Museum which brings together 100 objects, including paintings by William Blake.
Gillian Slovo, the author of Orange Prize shortlisted Ice Road, talks to Kirsty about her new book. Set in the 1950s, Black Orchids tells the story of an interracial marriage and the struggles of one woman to come to terms with the choices she has made.
The new film Waltz with Bashir deals with the Sabra and Shatila massacre that happened in the Lebanon war of 1982, in the rare format of animated documentary. Director Ari Folman tells Kirsty Lang how he used interviews with friends, therapists and fellow ex-soldiers as a starting point for exploring his blocked memories of being a 20-year-old in the Israeli Defence Forces.
Comedian Natalie Haynes reviews a new TV comedy conceived by the executive producer of hit US show Friends. The series centres around the creation of the first human clone, intended to be a prototype super soldier who will replace Britain's army, and stars Jonathan Pryce and Mark Gatiss.
Author Gillian Slovo also pays tribute to her fellow South African exile, the singer Miriam Makeba who has died.
Last on