Main content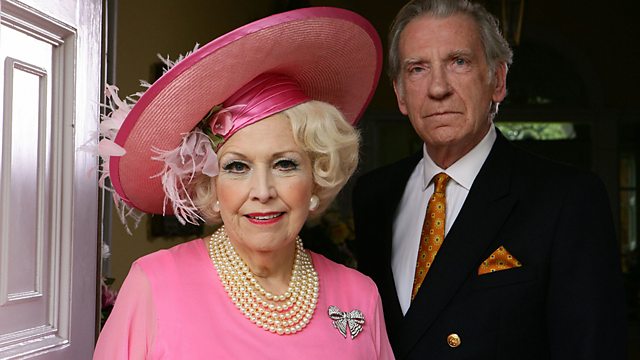 In Love with Barbara
Drama inspired by the prolific author of romantic fiction, Dame Barbara Cartland, whose own life was blighted by the heartbreak of divorce and the death of her beloved brother.
Drama inspired by the life of arguably the most prolific author of the 20th century, Dame Barbara Cartland, which looks beyond the pink facade to tell the story of what made her the resilient and renowned Queen of Romance.
Despite her devotion to true love, her own life was blighted by heartbreak, with her first marriage ending in a scandalous society divorce. In the aftermath of this humiliation, she successfully campaigned to have her beloved brother Ronald elected to parliament, but he was killed at Dunkirk before he could fulfil his promise.
In the 1970s, at the height of her commercial powers, Cartland formed an unlikely friendship with Lord Louis Mountbatten and they collaborated on a romantic novel.
Credits
| Role | Contributor |
| --- | --- |
| Barbara Cartland | Anne Reid |
| Lord Louis Mountbatten | David Warner |
| Young Barbara | Sinead Matthews |
| Ronald Cartland | Tom Burke |
| Helen | Rebekah Staton |
| Polly Cartland | Jacquetta May |
| Hugh McCorquodale | Christopher Naylor |
| 'Sacchie' McCorquodale | Elliot Cowan |
| Ian McCorquodale | Robert Portal |
| Stacey, the lady's maid | Rebecca Trowmans |
| Judy, the scretary | Sarah Buckland |
| Kevin, the chauffeur | Ewan Watson |
| Chat show host | Stella Ross |
| Chat show guest | Julie Barclay |
| Raine, aged 3 | India Skye Beale |
| Patrick Hastings | Andrew Woodall |
| TV interviewer | Philip Childs |
| Raine, aged 10 | Isadora Whitby |
| Journalist | Sam Pamphilon |
| Producer | Harriet Davison |
| Director | Tim Whitby |