Main content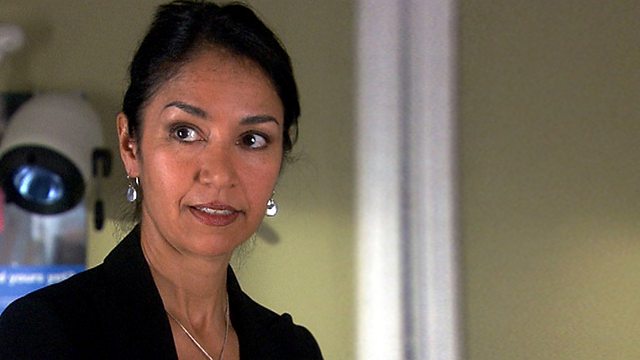 A new doctor arrives at the mill, and must deal with a woman who dreams of her fiance's death. Meanwhile, the girls see Heston with a teenage boy and assume the worst.
Rowena has a recurring nightmare that her fiance is dead, which is compounded when Dave, her fiance, has to visit Lily with chest pains. The whole thing comes to a head when she calls off the wedding, and Lily has to unlock some painful memories in order to help Rowena understand her dreams.
Lily, the new doctor, arrives at the Mill, and Heston is very excited. The rest of the team are intrigued when Jimmi tells them her nickname is Morticia at the police station, and that she is another police surgeon. Heston asks Daniel to move out of his consulting room to accommodate her, and as recompense, the homeless Daniel is invited by Lily to be her lodger.
During a girlie night out, Melody, Michelle and Ruth see Heston inviting a teenager into his car, and immediately think he is a rent boy.
Credits
| Role | Contributor |
| --- | --- |
| Dr Lily Hassan | Seeta Indrani |
| Rowena Jameson | Emma Pike |
| Dave Woodhouse | Adam Astill |
| Dr Heston Carter | Owen Brenman |
| Dr Daniel Granger | Matthew Chambers |
| Dr Melody Bell | Elizabeth Bower |
| Michelle Corrigan | Donnaleigh Bailey |
| Ruth Pearce | Selina Chilton |
| Dr Jimmi Clay | Adrian Lewis Morgan |
| Archie Hallam | Matt Kennard |
| Producer | Ella Kelly |
| Writer | Linda Thompson |