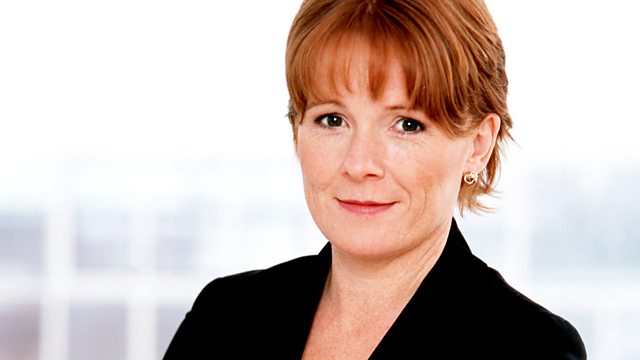 07/11/2008
Presented by Kirsty Lang.
Historian and filmmaker Laurence Rees joins Kirsty to discuss the art of modern documentaries and why Stalin was the toughest negotiator of them all.
As one of his broken crockery paintings goes on display in Tate Modern, New York-based artist Julian Schnabel gives a rare interview in which he discusses his work and his subsequent film career.
The epic poem Sir Gawain and the Green Knight is thought to have been written around 1400. Its popularity was boosted two years ago when the poet Simon Armitage wrote an acclaimed new translation. Now Armitage's translation has been adapted for the stage. Front Row explores the process of dramatising this violent and lyrical medieval tale.
In his victory speech, President Elect Barack Obama quoted a song by soul singer Sam Cooke: A Change is Gonna Come. Cooke's biographer Peter Guralnik tells Kirsty the story of a song which has come to embody America's perhaps greatest struggle.
Last on