Main content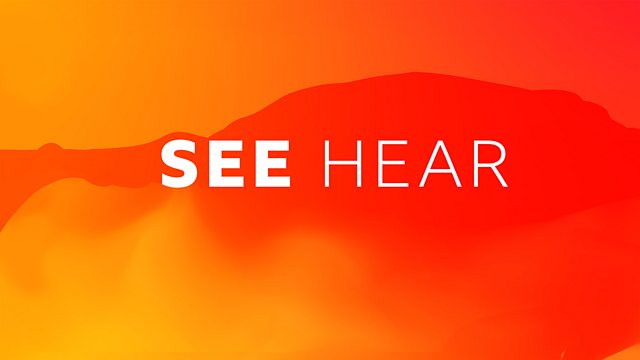 British Sign Language magazine series. We visit the Great Britain Deaf Football trials, meet an 88-year-old illustrator and attend the annual harvest festival.
This episode of See Hear mixes the worlds of art, sport, and good old fashioned Cockney values.
LAURENTIA TAN
Laurentia is a Deaf horse-rider with Cerebral Palsy, who won two bronze medals at equestrian dressage at last month's Paralympic Games. Presenters Memnos and Radha talk to Laurentia about her experience in China.
GREAT BRITAIN DEAF FOOTBALL
The Great Britain Deaf Football team won gold at the last Deaflympics in Melbourne in 2005; funding permitting, they will be sending a team to Taipei in 2009 in the hope of retaining their title. Government funding has been diverted away from UK Deaf Sport and so the team have to raise the money needed to compete themselves. We tag along to the team's trials to watch as players from the north take on those from the south in a series of games in which they try to secure their places in the Great Britain football squad. Prepare for mud, sweat and tears!
MARTIN AITCHISON, ILLUSTRATOR
We meet an 88 year old illustrator whose fascinating career started at Vickers Aircraft during the Second World War where he worked on the drawings for the "Dambusters" bouncing bomb. In 1952 he went on to work on the Eagle comic illustrating the Luck of the Legion strip which sold about a million copies a week. He later joined Ladybird illustrating books such as Gulliver's Travels and the Peter and Jane reading scheme. Martin talks us through the stories behind his pictures.
THE DEAF PEARLY KING OF PECKHAM
We accompany George Major, the deaf Pearly King of Peckham on his trip to the annual Harvest Festival. Pearly Kings dress in a traditional cockney costume and the community is famous for its rhyming slang. Each borough of London has its own Pearly King and Queen who devote their time to raising money for charities. George explains the history of Pearly traditions and why he may not be the most popular of Pearly Kings.