Main content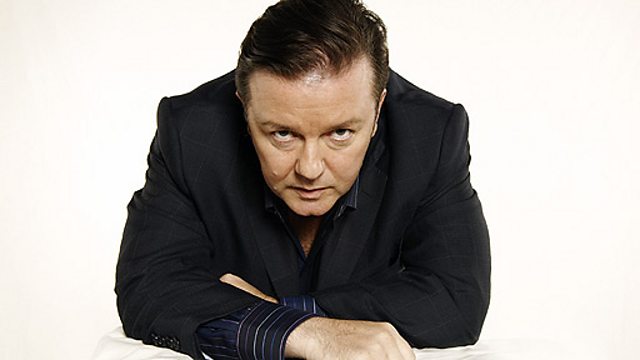 24/10/2008
Francine Stock talks to Ricky Gervais about his first starring role in a Hollywood movie, Ghost Town.
Mike Figgis talks about Leaving Las Vegas, the movie that transformed the career of its leading man, Nicolas Cage.
Ricky Gervais, the writer and star of The Office discusses his first leading role in a Hollywood movie and sets the record straight about reports that he said there was no good British movie since 1950.
Peter Bradshaw reviews the award-winning French drama Couscous, about the opening of a Mediterranean restaurant.
Chapters
RICKY GERVAIS

Francine Stock talks to Ricky Gervais about starring in the Hollywood movie Ghost Town.

Duration: 07:00