Main content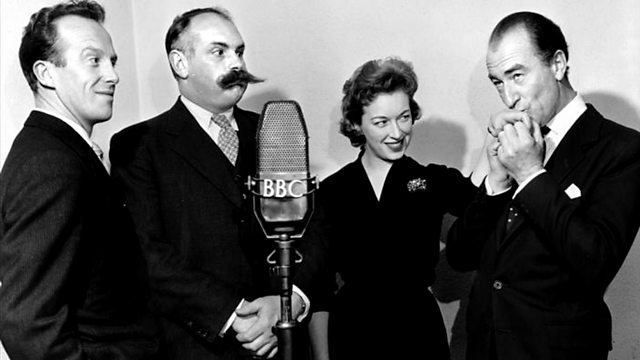 From 24/08/1948
Dick Bentley and Jimmy Edwards write a song for a musical then take part in a medical drama. With Joy Nichols. From August 1948.
A song for a musical, a look at leisure time and a musical twist in a medical drama.
Starring Professor Jimmy Edwards, Dick Bentley, Joy Nichols, Clarence Wright and Alan Dean.
Music from The Keynotes and the BBC Revue Orchestra conducted by Frank Cantell.
Frank Muir and Denis Norden's scripted classic comedy
Producer: Charles Maxwell
First broadcast on the BBC Light Programme in August 1948.