Main content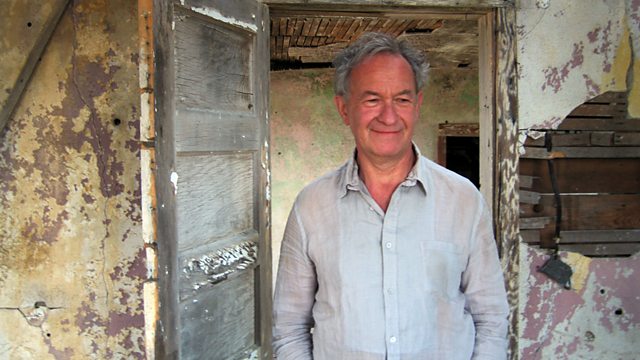 Simon Schama travels through America exploring its past and present. Here, he shows how America's belief in the infinite possibilities of its resources is waning.
Simon Schama travels through America to dig deep into the conflicts of its history as a way to understand the country's contemporary political situation.
He explores how American optimism about the infinite possibilities of its land and resources is in danger of coming to a grinding halt. Nowhere is it more evident than in the American West, which has always been a symbol of opportunity and freedom. Oil at four dollars a gallon may dominate the headlines, but here it is the lack of water that is an bigger threat to the American future. The West is in the grip of a years-long drought.
America's optimism about its natural resources has always been spiced with clashes over conservation, going back to the first man to navigate the Colorado river, John Wesley Powell. American ingenuity made farming on an industrial scale possible in the early years of the 20th century, but at the cost of making Oklahoma a dust bowl. The Hoover Dam, a modern American miracle which used to provide essential irrigation for farming and for the new city of Las Vegas, is not able to cope with the demand for water any more.