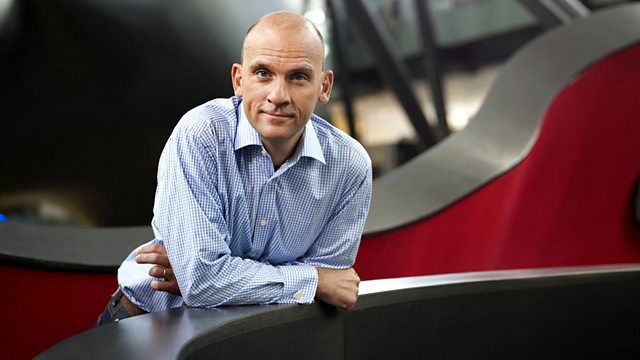 The Sonny Simmons Quartet at the Vortex Jazz Club
Jez Nelson presents a gig by the Sonny Simmons Quartet given earlier this month at the Vortex Jazz Club in London. Featuring Derek Saw (trumpet/trombone), John Jasnoch (guitar/oud) and Charlie Collins (drums/cajon).
Simmons moved to New York via Los Angeles to join the emerging free jazz movement of the 1960s and his ESP albums Staying on the Watch and Music from the Spheres are considered classics. After personal problems in the 1970s, he dropped out of music and was rediscovered after spending 15 years playing on the streets of San Francisco.
Simmons does not limit himself to avant-garde strains of jazz, and his role in the development of the tradition is vital, having worked with jazz giants such as Eric Dolphy and Sonny Rollins.
SIGNATURE TUNE
Artist - Russell Gunn (Russell Gunn – trumpet, Gregory Tardy & Bruce Williams – reeds, Andre Heyward – trombone, Chieli Minucci – guitar, James Hurt - keyboards, Rodney Jordan – bass, Woody Williams – drums, Khalil Kwame Bell – percussion, DJ Apollo - turntables)
Track Title Seventy Four Miles Away
Composer Joe Zawinul
Album Title Ethnomusicology Volume 1
CD ROUND UP TRACKS:
Artist Mario Pavone
Track Title Tomes
Composer Mario Pavone
Album Title Ancestors
Label Playscape Recordings
LINK:
www.mariopavone.com
Artist Mary Halvorson Trio
Track Title Totally Opaque
Composer Mary Halvorson
Album Title Dragon's Head
Label Firehouse 12 Records
LINK:
www.maryhalvorson.com
Artist Richard Galliano
Track Title Serenite
Composer Richard Galliano
Album Title Love Day: Los Angeles Sessions
Label Milan
LINK:
www.richardgalliano.com
Artist Original Silence
Track Title Argument Left Hanging – Rubber Cement
Composers Mats Gustafsson, Thurston Moore, Jim O' Rourke, Terrie Ex, Paal Nilssen-Love and Massimo Pupillo.
Album Title The Second Original Silence
Label Smalltown Superjazz
LINK:
www.myspace.com/thefirstoriginalsilence
JEZ NELSON TALKS CANDIDLY WITH SONNY SIMMONS ABOUT HIS LIFE AND MUSIC
THE SONNY SIMMONS QUARTET RECORDED AT THE VORTEX JAZZ CLUB ON THE 1ST OCTOBER
LINE UP:
Sonny Simmons – alto saxophone, cor anglais
Derek Saw – trumpet, valve trombone
John Jasnoch – electric guitar, Oud
Charlie Collins – drums, cajon, waterphone & percussion
SET LIST:
1) Untitled free group improvisation (Simmons, Saw, Jasnoch & Collins)
2) One For Monk (Simmons)
3) Round About Midnight (Monk)
STEVE SHEPHERD PRESENTS A FEATURE ON JAZZ COME BACKS
MUSIC FEATURED:
Artist Art Pepper
Track Title Long Ago And Far Away
Composer Kern/Gershwin
Label Ojc
Album Title Intensity
Artist Art Pepper
Track Title Road Waltz
Composer Art Pepper
Album Title Road Games
Label Galaxy
Artist Miles Davis
Title He Loved him
Composer Miles Davis
Album Title Get Up With It
Label Sony
Artist Miles Davis
Track Title Back Seat Betty
Composer Miles Davis
Album Title The Man With The Horn
Label Sony
Artist Weather Report
Track Title The Moors
Composer Wayne Shorter
Album Title Sing The Body Electric
Label Sony/Columbia
Artist Charles LLoyd
Track Title Prometheus
Composer Charles LLoyd
Album Title Rabo de Nube
Label ECM
Last on