Main content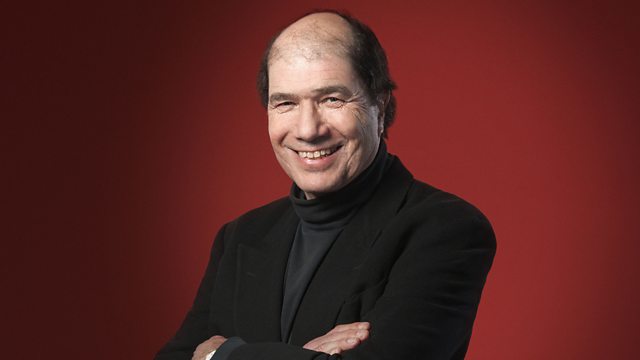 Nick Clegg
Nick Clegg, leader of the Liberal Democrats, reveals his musical passions to Michael Berkeley. His choices include Schubert, Chopin, Mozart and Strauss.
Michael Berkeley's guest today is Nick Clegg, Leader of the Liberal Democrats and MP for Sheffield Hallam. He was born in 1967, the third of four children of a half-Russian father and a Dutch mother. He speaks fluent Dutch, French, German and Spanish, and has a Spanish wife.
After beginning his career as a journalist and development aid and trade expert for the European Commission, he was elected as an MEP in 1999, writing many essays on public policy issues. He was elected MP for Sheffield Hallam in 2005, and succeeded Menzies Campbell as party leader in December 2007. Since this programme was first broadcast in October 2008, he has become Deputy Prime Minister in the newly-elected coalition government.
He admits that being an MP and particularly party leader, is such a full-time job (especially also having small children), that it doesn't leave very much time for leisure activities, but he loves listening to music when he can. His wife plays the piano, and three of his choices are of music played by pianists he greatly admires: a Schubert Impromptu in E flat minor played by Alfred Brendel, a Chopin waltz played by Claudio Arrau, and the slow movement of Chopin's Second Piano Concerto, played by Vladimir Ashkenazy. His other choices are Mozart's Laudate Dominum, K339, Schubert's terrifying song Erlkonig, sung by Dietrich Fischer-Dieskau with Gerald Moore; and Richard Strauss's radiant Beim Schlafengehen, one of the Four Last Songs, sung by Elizabeth Schwarzkopf. (Rpt).