Main content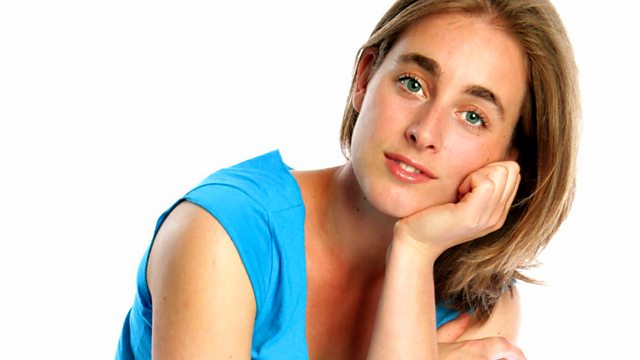 06/10/2008
With Sara Mohr-Pietsch. Including Gabrieli: Magnificat. Brahms: Intermezzo. Handel: Notte funesta... Ferma l'ali. Schubert: Characteristic March No 1. Stravinsky: Concerto in D.
With Sara Mohr-Pietsch.
Over the last week we've been asking listeners to send in their Haiku.
You'll find a selection of these at the bottom of the page.
07:03
GABRIELI
Magnificat a 33
Gabrieli Consort & Players
Paul McCreesh, director
ARCHIV 449 180-2 Tr 18
07:09
SHOSTAKOVICH
Danse, Valse de la Poupee, Polka & Valse Plaisanterie
Brigitte Engerer (piano)
MIRARE MIR 022 Tr 30-33
07:16
BEETHOVEN
Thema Andante con Variazion (Septet, Op.20)
Amphion Blaeseroktett
HMC 905264 Tr 9
07:25
PURCELL
Fantasie No.2 in 4 parts
Hesperion XX
ASTREE E8536 Tr 6
07:31
HUMPERDINCK
Overture (Hansel und Gretel)
Berlin Philharmonic Orchestra
Herbert von Karajan (conductor)
EMI 521871-2 Tr 9
07:40
BRAHMS
Intermezzo op.117 no.1
Radu Lupu (piano)
DECCA 417 599-2 Tr 3
07:46
MONTEVERDI
Come dolce hoggi l'auretta
The Consort of Musicke & Anthony Rooley (director)
L'OISEAU LYRE 475 9115 Tr 5
07:50
STRAUSS, arr. SCHOEBNERG
Rosen aus dem Suden, Op.388
Diabolicus
Dietrich Henschel (conductor)
NAÏVE AM 137 Tr 1
08:03
TCHAIKOVSKY
Ouverture miniature (The Nutcracker, Op.71)
Royal Liverpool Philharmonic Orchestra
Vasily Petrenko (conductor)
AVIE AV2139 Tr 14
08:07
HANDEL
Notte funesta… Ferma l'ali
Cecilia Bartoli (mezzo soprano)
Les Musiciens du Louvre
Marc Minkowski (director)
DECCA 475 6924 Tr 15
08:15
CHOPIN
Nocturne in G major, Op.37 No.2
Angela Hewitt (piano)
HYPERION CDA 67371 CD1 Tr 14
08:21
WEBERN
Langsamer Satz, M.78
Quatuor Debussy
HMN 911486 Tr 16
08:31
TARREGA
Estudio brillante in A major
Julian Bream (guitar)
RCA RD 85417(2) CD2 Tr 1
08:33
FREE THOUGHT
Grayson Perry - Originality
08:35
LEO FERRE
A Saint-Germain Des Pres
Leo Ferre (chansonnier)
Unattributed Pianist
CHANT DU MONDE 274 1587.88 CD1 T10
08:39
C. P. E. BACH
Sinfonia a tre voci in D major, H.585
The Purcell Quartet
HELIOS CDH55232 Tr 1-3
08:49
SCHUBERT
Characteristic March No.1
Evgeny Kissin & James Levine (piano duet)
RCA 82876 69283-2 CD2 Tr 5
08:57
STRAVINSKY
Concerto in D for String Orchestra
Stuttgart Chamber Orchestra
Dennis Russell Davies (conductor)
ECM 472 1862 Tr 13-15
09:10
Giulio CACCINI
Amarilli mia bella
Monika Mauch (voice)
Nigel North (lute)
ECM 476 6397 Tr 4
09:14
MOZART
Piano Concerto No.15 in B-flat major, K.450
Leonard Bernstein (conductor/soloist)
Vienna Philharmonic Orchestra
DECCA 417 790-2 Tr 1-3
09:43
MORALES arr. Garbarek
Parce mihi domine
The Hilliard Ensemble
Jan Garbarek (saxophone)
ECM 1525 Tr 1
09:50
TELEMANN
Overture (Ouverture in D major, TWV.55:D19)
The English Concert
Trevor Pinnock (director)
ARCHIV 437 558-2 Tr 9
09:56
Franz BENDEL
Improvisation on the song, 'The Sandman' of Brahms
Gordon Jackson (piano)
Recorded at the BBC Pianothon in Manchester