Main content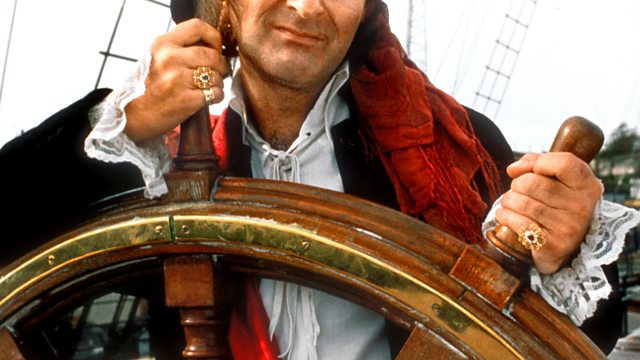 When daredevil chum Mipps reappears on the scene, daring smuggling runs soon follow. 18th-century pirate adventure read by Rufus Sewell.
When Mipps re-appears on the scene, daring smuggling runs soon follow. Read by Rufus Sewell.
Christopher Syn, a brilliant young scholar, is a Doctor of Divinity at Oxford, but his eventual decision to throw away the Bible for the sword in a mad quest for vengeance will influence the rest of his life.
Russell Thorndike's Kent-based adventure featuring pirates, smuggling, highwaymen, duels, wicked squires and beautiful Spanish ladies. Based on the first two novels (published 1935 and 1936) in the seven-title sequence, 'Doctor Syn on the High Seas' and 'Doctor Syn Returns'. Abridged by Doreen Estall.
Writer Russell Thorndike (1885-1972) is less well-known than his sister, the actress Dame Sybil Thorndike, but his Doctor Syn novels hold a special place in the affection of lovers of atmospheric, swashbuckling storytelling everywhere. His novels have been filmed with actors as diverse as George Arliss, Peter Cushing and Patrick McGoohan in the role of Syn, and the Kent village of Dymchurch holds an official 'Day of Syn' every other year, to commemorate a home-grown literary folk hero.
Producer: Lawrence Jackson
Made for BBC Radio 7 by BBC Northern Ireland
First broadcast in 2006.