Main content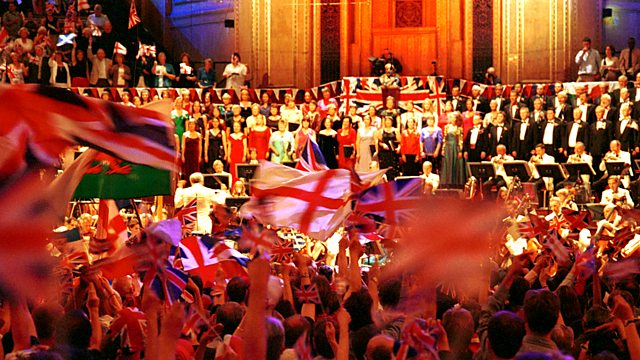 From the Royal Albert Hall. Verity Sharp presents a concert featuring Messiaen's Cinq rechants - inspired by Sanskrit texts - plus motets, chansons and Indian night ragas.
From the Royal Albert Hall, London. Presented by Martin Handley.
A performance of Messiaen's Cinq rechants - a work which draws its inspiration from a mixture of Sanskrit texts, traditional Indian rhythms, Renaissance polyphony and ancient tales and mythology, creating a sensual, vocally virtuosic and highly charged synthesis of styles and language.
The opening sequence likewise weaves together music of the East and West. Nishat Khan joins the BBC Singers in a short sequence of French Renaissance motets and chansons - exploring the season of spring and the erotic imagery associated with it - woven around improvised classical Indian ragas, echoing the mood of Messiaen.
And Nishat Khan concludes the programme with a selection of night ragas, chosen according to the mood of the occasion.
Motets and chansons by Claudin de Sermisy, Jean Richafort, Antoine Brumel and Claude Le Jeune, interspersed with Indian ragas
Messiaen: Cinq rechants
Night ragas
Nishat Khan (sitar)
Rashid Mustafa Thirak (tabla)
Natasha Ahmad (tanpura)
BBC Singers
David Hill (conductor).