Main content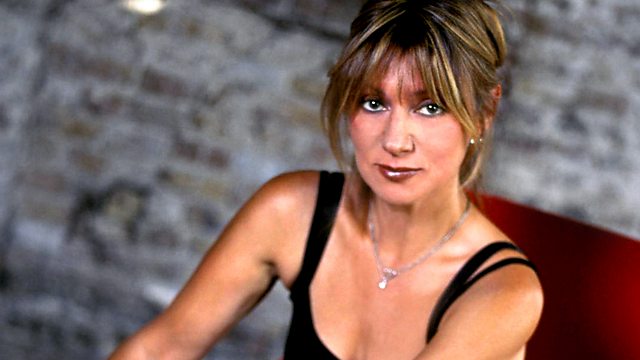 Development of the Bassoon
Lucie Skeaping explores how the bassoon developed from its forerunner - the curtel, dulcian or bajon, with the help of experts Maggie Kilbey and Andrew Watts. With music by Schutz.
Lucie Skeaping presents a programme which looks at the development of the Baroque bassoon, from its forerunner - the curtel, dulcian or bajon. With the help of the historian and author Maggie Kilbey and The Orchestra of the Age of Enlightenment's Andrew Watts, they chart the spread and popularity of the instrument throughout Europe and the New World, for use in church music and in chamber ensembles. The music is a very diverse selection, including works by Vivaldi, Schütz, Padilla, Salazar, Bertoli, Marini, Handel and Telemann.
First broadcast in August 2008.
Last on
Music Played
Antonio Vivaldi

Concerto for bassoon in A minor, RV.499

Performer: Tamás Benkócs. Conductor: Béla Drahos. Ensemble: Nicolaus Esterházy Sinfonia.

NAXOS : 8.557829.
Track 12.

François Devienne

3rd movement from Sonata for bassoon & continuo, Op.24 no.4

Performer: Richte van der Meer. Performer: Robert Kohnen. Performer: Danny Bond.

ACCENT : ACC 9290 D.
Track 12.

Antonio Bertali

Sonata for 2 violins & bassoon in G major

Ensemble: Ensemble Echo du Danube. Director: Christian Zincke.

NAXOS : 8.557679.
Track 8.

Juan García de Salazar

Veni, sponsa Christi (Complete Vespers of Our Lady)

Ensemble: Capilla Peñaflorida. Director: Josep Cabré. Ensemble: Ministriles de Marsias.

NAXOS : 8.555907.
Track 20.

Giovanni Antonio Bertoli

Sonata prima per fagotto solo

Performer: Paolo Tognon.

SCIUT : SOL SCDS 1001.
Track 2.

Juan Gutiérrez de Padilla

Xacara: A la xacara xacarilla (excerpt)

Director: Andrew Lawrence‐King. Ensemble: The Harp Consort.

HARMONIA MUNDI : HMX 2907293.
Track 7.

Biagio Marini

Sonata ottava per doi fagotti, Op.8

Performer: Stefano Somalvico Berquier. Performer: Paolo Tognon.

NALESSO RECORDS : NR 007.
Track 1.
Broadcasts