Main content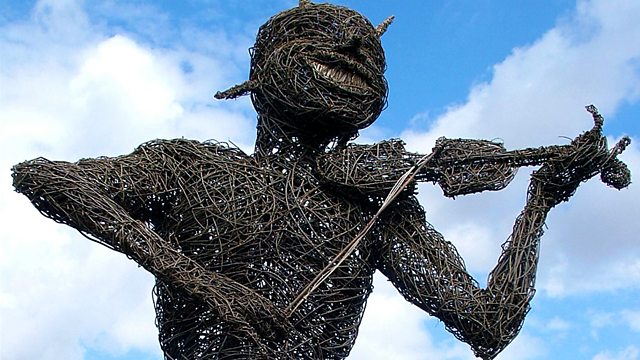 The Imagined Village
Highlights from the Cambridge Folk Festival. Featuring performances by and interviews with The Imagined Village, a multicultural project spearheaded by Simon Emmerson.
Mark Radcliffe presents coverage of the Cambridge Folk Festival, featuring the top artists from the world of folk, roots and acoustic music, either live in concert from the main stage or in exclusive backstage performances.
The Imagined Village is a multicultural project spearheaded by Simon Emmerson and including Martin Carthy, Eliza Carthy, Billy Bragg, Sheila Chandra, Johnny Kalsi, Chris Wood, Francis Hylton, Andy Gangageen, Sheema Mukherjee, Barney Morse Brown and the Young Coppers.
Taking the English tradition and interweaving contemporary sounds and voices, it explores Simon's assertion that 'Englishness is the final frontier of world music'.
The programme features electric performances from the Imagined Village's headline set at the festival, including their signature song Cold Haily Rainy Night and Hard Times Of Old England Retold.
In conversation with Mark Radcliffe key protaganists of the project Simon Emmerson, Martin Carthy, Billy Bragg and contributor poet Benjamin Zephaniah explain and explore the genesis, power and aspiration of this impressive project.