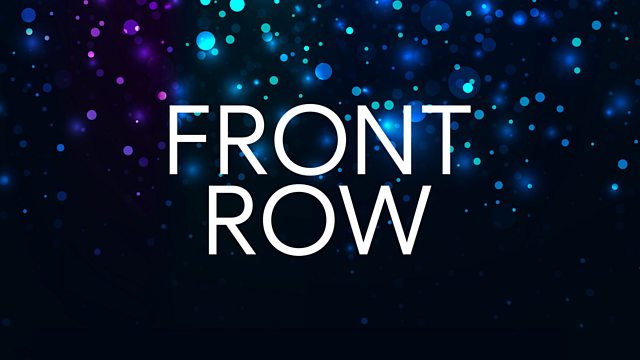 27/08/2008
Presented by Mark Lawson.
Including:
In the week of his fiftieth birthday, acclaimed comedian and actor Lenny Henry discusses his career. In an extended interview, he talks about his latest role as Othello, how he very nearly became a welder, and why he still feels that there is a lack of ethnic diversity in Britain's broadcasting industry.
Two very different TV dramas begin next week. Lost in Austen sees a disillusioned modern working girl swap her life for that of Austen's heroine Elizabeth Bennet. Frank Cottrell Boyce's God on Trial follows a group of Auschwitz prisoners who demand to know the nature of a God who can allow so much suffering. Critics Bidisha and Kathryn Hughes offer their verdicts.
A new Bollywood film Rock On features a fictional band. Due for release in autumn, The Rocker sees an unsuccessful drummer given a second chance at fame. Andrew Collins reflects on the many made-up bands, some with intriguing names, which have featured in cinematic history.
Last on