Main content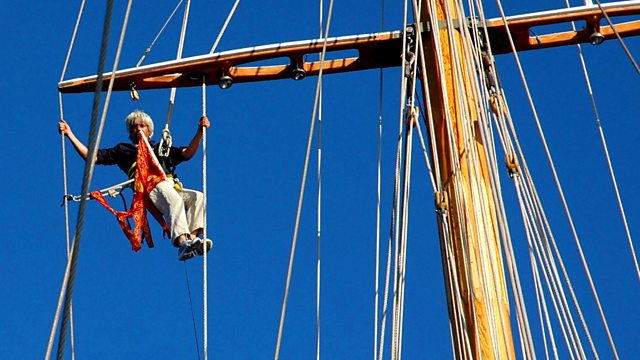 Francesco da Mosto makes stops at the haunting beaches of Gallipoli, visits a mosque in the city of Edirne, and drops in on Bursa, the birthplace of the doner kebab.
Francesco da Mosto reaches the outer limits of the old Venetian empire on his voyage from Venice to Istanbul. Now he enters Turkish waters, the Strait of the Dardanelles, gateway to the east.
First stop are the haunting beaches of Gallipoli - scene of one of the worst massacres of the First World War. It was here that the Anzac forces of New Zealand and Australia were decimated as, alongside British troops, they tried to retake the Dardanelles.
After the bumpiest of bus rides inland, Francesco arrives at the city of Edirne, which boasts Turkey's finest - and biggest - mosque. The incredible acoustics of the giant dome are demonstrated by a local imam with the biggest pair of lungs in town.
In Edirne the most popular sport is wrestling. Naked, except for skin-tight leather trousers and covered in olive oil, the local wrestlers are giants of men. The sport is a severe trial of strength and the rules uncertain - it's even acceptable to put your hands down your opponent's trousers. Francesco is forced to give it a try.
The White Swan embarks on its final lap to Istanbul. But one detour is irresistible - to Bursa, birthplace of the doner kebab.
Credit
| Role | Contributor |
| --- | --- |
| Presenter | Francesco da Mosto |