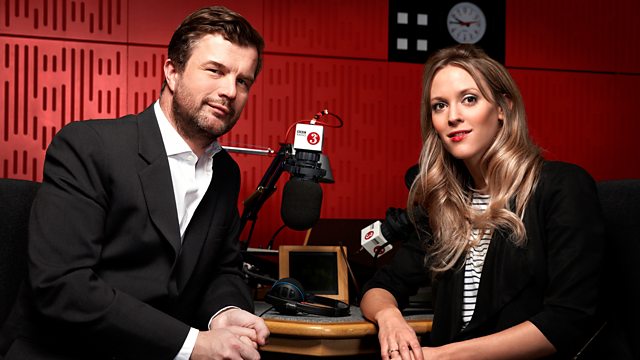 12/08/2008
With Sara Mohr-Pietsch.
The selection includes a Chopin waltz played by Alexandre Tharaud and a performance of Janacek's The Cunning Little Vixen Suite.
Including:
Chopin: Grande valse in A flat, Op 42
Alexandre Tharaud (piano)
Rimsky-Korsakov: Russian Easter Festival Overture, Op 36
Malaysian Philharmonic Orchestra
Kees Bakels (conductor)
Monteverdi: Ballo: Volgendo il ciel (Madrigals, Book 8)
April Cantelo, Eileen Poulter (sopranos)
Helen Watts (alto)
Gerald English, Robert Tear (tenors)
Christopher Keyte (bass)
English Chamber Orchestra
Raymond Leppard (harpsichord/director)
Janacek, arr. Talich, rev. Smetacek: The Cunning Little Vixen Suite
Prague Symphony Orchestra
Jiri Belohlavek (conductor)
Biber, transcr. Fischer: Passacaglia (Violin Sonata No 6 in C minor)
Matthew Wadsworth (lute)
Strauss: Don Juan, Op 20
Chicago Symphony Orchestra
Fritz Reiner (conductor).
Last on