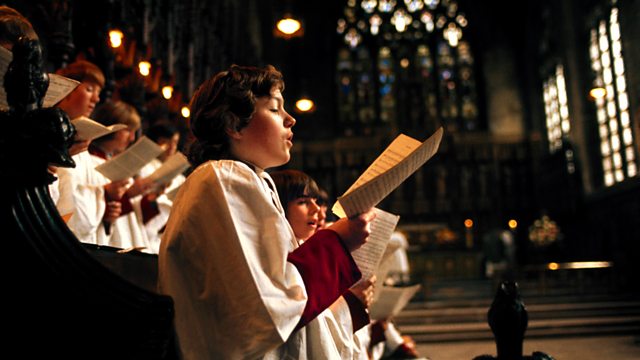 03/08/2008
From the St Endellion 50th Anniversary Summer Festival of Music in the Collegiate Church of St Endelienta, St Endellion, Cornwall.
Introit: The Lord is my Shepherd (Vaughan Williams)
Responses: Bernard Rose
Psalm: 86 (Holst)
First Lesson: Joshua 6 vv1-7, 15-16, 20
Canticles: Vaughan Williams in D minor (orch. Robert Quinney)
Second Lesson: Romans 1 vv8-20
Anthem: Rejoice in the Lamb (Britten, orch. Imogen Holst)
Homily: The Rev Dr John May
Final Hymn: Come down, O Love divine (Down Ampney)
Voluntary: Sospiri (Elgar)
St Endellion Festival Choir and Orchestra
Richard Hickox (director).
Last on