Main content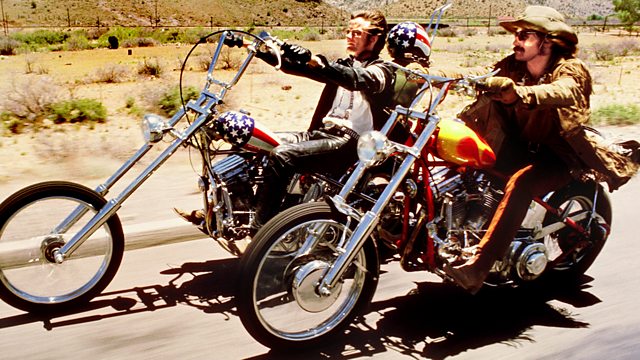 Movie Outcasts: The Making of Easy Rider
Micky Dolenz from The Monkees looks at the making of classic road movie Easy Rider. With Peter Tork and Karen Black. From July 2008.
Micky Dolenz explores how two producers, hot from the success of The Monkees TV series, kick-started an artistic renaissance in Hollywood with their counter-culture movie about two hippie bikers riding across America.
Contributors include Peter Tork, Jim Frawley, Steve Blauner, Henry Jaglom, Karen Black, Roger McGuinn, Donn Cambern and Peter Bogdanovich.