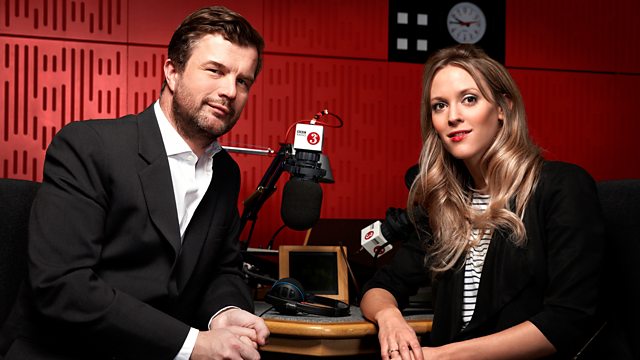 25/07/2008
With Rob Cowan.
Rob's breakfast selection includes Glazunov's orchestral version of a Chopin Polonaise, Sviatoslav Richter playing Beethoven and choral music from 16th century Spanish composer Cristobal de Morales.
Including:
Niles, arr. Britten: I wonder as I wander
Andrew Swait (treble)
Andrew Plant (piano)
Glazunov: Polonaise (Chopiniana, Op 46)
USSR Symphony Orchestra
Evgeni Svetlanov (conductor)
Beethoven: 6 Variations in D, Op 76
Sviatoslav Richter (piano)
Rameau: Le temple de la gloire (excerpt)
Le Concert Spirituel
Herve Niquet (conductor)
Cristobal de Morales: Sancta Maria succurre miseris
Brabant Ensemble
Stephen Rice (director)
Finzi: Romance for string orchestra, Op 11
London Philharmonic Orchestra
Adrian Boult (conductor).
Last on