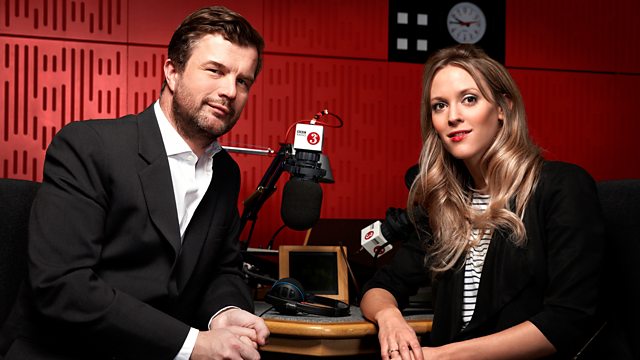 18/07/2008
Sara's musical breakfast features favourite recordings, new releases and a chance to hear - on the anniversary of its composition - a complete performance of Bach's Jesu, meine Freude.
Including:
Walton: Orb and Sceptre - Coronation March
BBC Northern Symphony Orchestra
Robert Farnon (conductor)
Tchaikovsky, arr. Pabst: Paraphrase on Sleeping Beauty
Stephen Hough (piano)
Corelli: La Folia
Itzhak Perlman (violin)
Samuel Sanders (piano)
Kodaly: Dances of Galanta
Budapest Festival Orchestra
Ivan Fischer (conductor)
Handel: Organ Concerto No 14 in A
Richard Marlow (organ)
Academy of Ancient Music
Stephen Layton (conductor)
Bach: Jesu, meine Freude, BWV 227
Agnes Mellon, Greta de Reyghere (sopranos)
Vincent Darras (countertenor)
Howard Crook (tenor)
Peter Kooy (bass)
Orchestra de la Chapelle Royale
Philippe Herreweghe (director).
Last on