Main content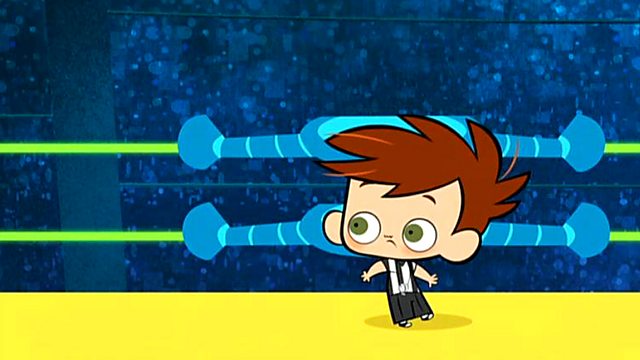 Children's animation. Eliot is terrified after hearing a horror story about a babysitter who invites a monster into the house while the parents are away.
Children's animation featuring Eliot, the little kid with the mind-boggling imagination that turns the most commonplace situations into Hollywood action-adventure blockbusters.
In the park, a friend of Suzie's is telling the kids a horror story about a babysitter who takes advantage of the parents' absence in order to invite a kid-eating monster into the house.
Eliot is terrified, as it just so happens that his parents are going out, and Jade the babysitter is going to look after the kids.