Main content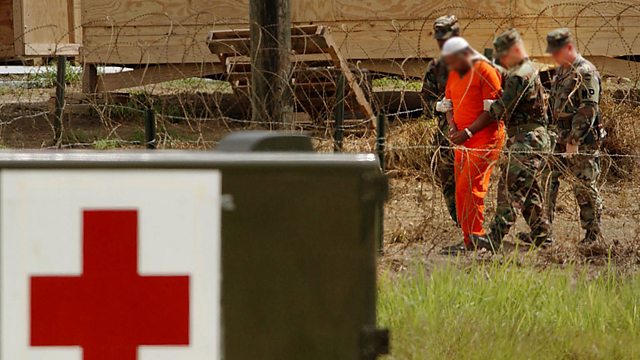 APA - Psychologist for Referees - Schizophrenia
Claudia Hammond presents the series exploring current developments in psychology and psychiatry.
APA
Earlier in the current series, All in the Mind heard from a psychology professor who resigned from the American Psychological Association or APA because of their refusal to ban their members from taking part in interrogations at Guantanamo and other military detention centres. A hearing of the Senate Armed Services Committee confirmed just a few weeks ago that psychologists had overseen interrogations which included extremes of temperature and waterboarding. Doctors, nurses and psychiatrists' associations have all banned their members from taking part in interrogations at all, but the APA only prohibits psychologists specifically from torture, not from interrogations. For the seventy members who have resigned and the four hundred with holding their subs, this isn't enough. Now one member, Professor Steven Reisner has decided the only way to get the organisation to change its mind, is to run for its presidency. All in the Mind asked him what more he wants the APA to do.
PSYCHOLOGIST FOR REFEREES
Scotland's top referees have been working with one of the country's leading psychologists to make them mentally strong enough to deal with the pressures of premier league football next season. A number of controversial refereeing decisions hit the headlines at the end of last season, with widespread criticism of officials from managers, players and supporters. Now the Scottish Football Association has brought in sports psychologist Dr John Mathers from Stirling University to help officials cope with the pressures of the job. Dr Mathers spoke to All in the Mind about his work.
SCHIZOPHRENIA
Anthony Scally was born in Manchester in England in 1965. When he was in his mid twenties he was diagnosed with Paranoid Schizophrenia and now he's written a book "Eyebrows and Other Fish", which is fast-gaining cult status with patients. The teaching and nursing professions are also using it to improve their practice. Anthony tells Claudia what make him write the book in the first place.
Last on

Broadcasts