Main content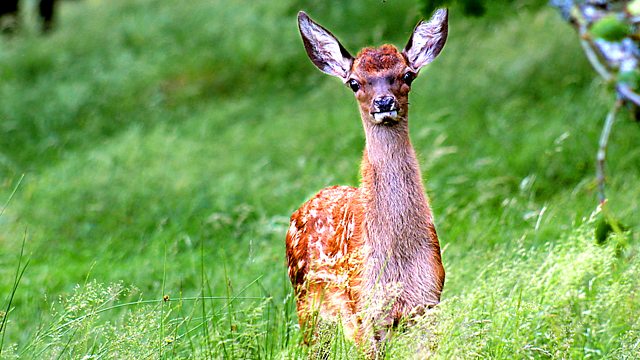 Paul's Big Idea
Documentary following the staff at the Sutherland estate where millionaire Paul Lister plans to set up an enclosed animal reserve. An inspection team arrives.
In 2003, multi-millionaire Paul Lister bought a 23,000-acre traditional Highland sporting estate in Sutherland. His idea is to return Alladale to the animals that roamed there centuries ago. Paul's controversial plan aims to turn Alladale into the largest enclosed reserve in Europe.
The estate's staff prepare for Paul's return. He has only 24 hours until he leaves for Sweden to search for moose. Lodge Manager Isla is responsible for keeping the guests, and Paul, happy. Her husband, Hugh Fullerton-Smith is the Estate's General Manager.
He runs the place when Paul is at home in London. Innes and David are Alladale's rangers. Their job is to cull the herds of red deer, part of the shooting business that has sustained the estate for the last 200 years. Now everything is about to change.
The first animals are arriving: wild boar. In the nearby village of Ardgay, Paul is planning to open his own retail empire.
There are only three weeks to go before opening day. Highland safaris are on the horizon. But there's trouble with the fence Paul has started to erect. An inspection team from Scottish Natural Heritage arrives to investigate.
More episodes
Previous
You are at the first episode