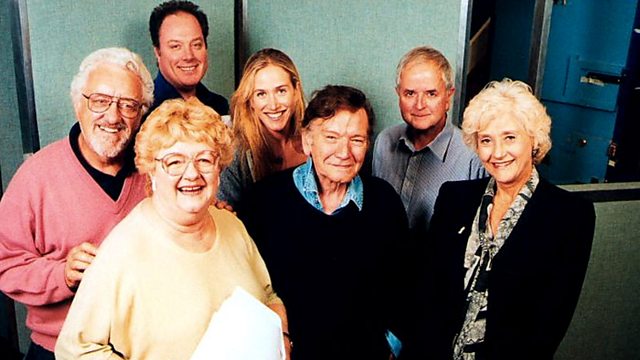 The troublesome Chester-Perry buying clerk tries smuggling a food inspector into chef Gordon Blue's staff canteen.
With Rodney Bewes as Jones, Christopher Benjamin as BJ Bothwick, Owen Brenman as Hewitt, Katy Odey as Miss Sunman, Jon Glover as Station Master and Sheila Reid as Mrs Dimple.
Frank Dickens died in July 2016
RSC talent and popular stage and TV actor, Michael Williams died in 2001
Producer: Neil Cargill
First broadcast on BBC Radio 4 in April 1999.
Last on