Main content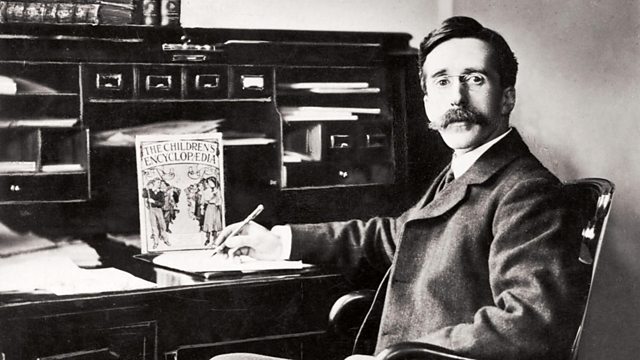 Arthur Mee - Encyclopaedist
Ian Sansom explores the life and work of the prolific journalist, historian, polemicist and educator, whose children's encyclopaedia was bought by millions. From September 2008.
The story of Arthur Mee, the prolific educationalist, editor and writer whose Children's Encyclopaedia and Children's Newspaper were bought by millions throughout the first half of the 20th century.
Many children remember fondly the place it occupied on their shelves and their knowledge of the world and other cultures came in large part filtered through the eclectic and eccentric lens of Mee's encyclopaedia - Mee was staunchly Christian, patriotic, imperialist and, to present day readers, a racist as well as an energetic campaigner for the temperance movement.
Ian Sansom interviews Mee's biographer Maisie Robson, publishers who have lovingly curated a huge backlist of Arthur Mee titles and people who grew up with his encyclopaedia in pride of place on their bookshelves.