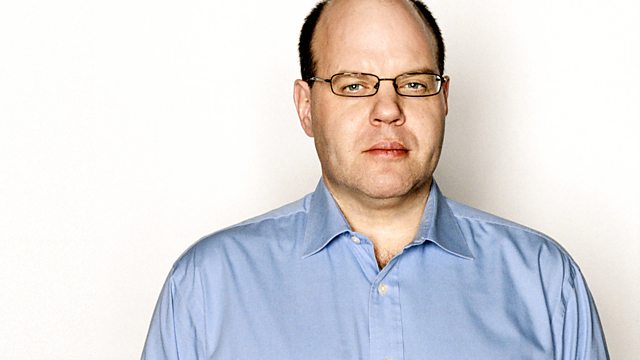 09/07/2008
Presented by Mark Lawson.
Including:
His previous programmes Death of a Princess and Six Days of Soweto led to Anthony Thomas being banned from visiting Saudi Arabia and South Africa. He talks to Islamic scholars around the world about the meaning of The Qur'an.
The Independent's Paris Correspondent John Lichfield discusses the new album by France's first lady Carla Bruni. The 40-year-old wife of President Sarkozy wrote lyrics to most of the songs, including Tu es ma came, a love song that talks about drug addiction.
Science fiction expert Roger Luckhurst reviews the latest adaptation of Jules Verne's adventure Journey to the Centre of the Earth, the first major live action adventure to be filmed in digital 3D.
Mark talks to architect Frank Gehry, whose summer pavilion at the Serpentine Gallery is a mixture of steel columns, timber planks and overlapping glass panes, inspired by Leonardo da Vinci's designs for wooden catapults.
As a painting by Watteau that had been lost for 160 years is sold for over 12 million pounds, Giles Waterfield talks about famous works of art that are still missing.
Last on