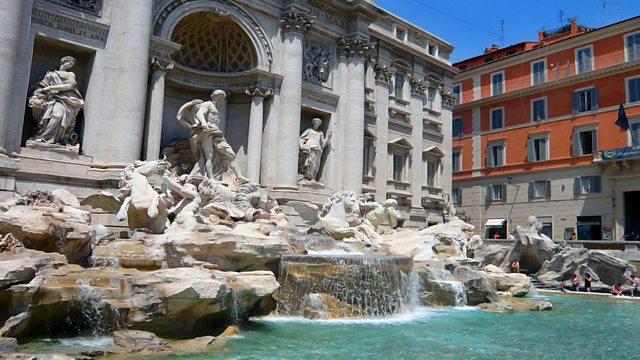 Italian Fantasy
A sequence of poetry, prose and music inspired by travellers to Italy.
Actors Emily Bruni and Benedict Cumberbatch read poetry, including works by Byron, arch-Italophile Robert Browning and EE Cummings, who depicts numberless hordes of tourists to Italy clutching cameras. With prose from Henry James, explaining Wordsworth's enthusiasm for a particular Italian pine tree, cookery writer Elizabeth David on white truffles and American writer Eleanor Clark, who found the fountains of Rome surprisingly shocking.
The music includes Berlioz's Harold in Italy inspired by Byron, Bob Dylan's When I paint my masterpiece, Respighi's depictions of the pines and fountains of Rome and the vocal sound of the Italian trallalero team Vagabondo.
Last on