Main content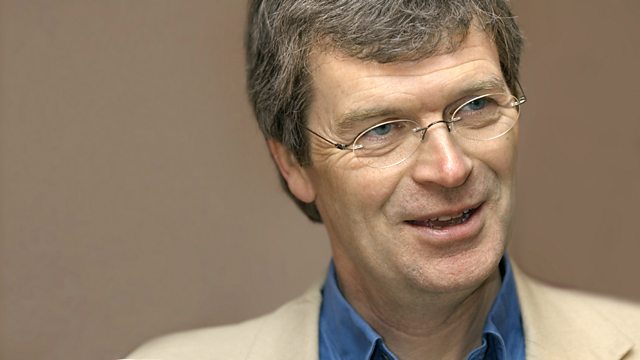 Tim Berne
Saxophonist Tim Berne joins Alyn Shipton to select the highlights of his recording career, which include his own projects as well as work with Paul Motian and Bill Frisell.
Saxophonist Tim Berne has been one of the most inventive saxophonists in contemporary jazz since the 1970s. At the time of his 2008 Cheltenham Jazz Festival appearance, he joined Alyn Shipton to select the highlights from his extensive catalogue of recordings, including work by his bands Miniature, Bloodcount, Big Satan, and Caos Totale. He also looks at his creative partnerships on disc with such other jazz stars as Bill Frisell, Paul Motian and David Sanborn.
Angry, jagged, startling, chaotic, calm, beautiful: all these adjectives can spring to mind during a single Tim Berne performance. Initially inspired by the openness of Chicagoan AACM (Association for the Advancement of Creative Musicians) players, and by his teacher Julius Hemphill, Berne has forged an individual path through contemporary jazz. His current band Science Friction was one of the highlights of the 2008 Cheltenham Jazz Festival (where it played on the 10th birthday party for Jazz on 3) and after its concert he met Alyn Shipton to select highlights of his recorded catalogue. Alyn has known Berne since they worked together on a broadcast of Hemphill's music in the early 1990s, so he is particularly familiar with Tim's bands. Consequently this is a joint exploration of one of the most unorthodox and challenging collections of recordings so far featured on the programme.