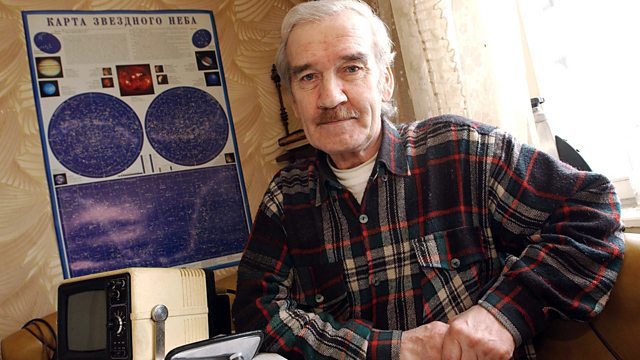 Petrov's Dilemma
Jonathan Charles hears the story of a man who obeyed his instincts and in doing so potentially saved the world from nuclear disaster.
On 26 September 1983, lieutenant colonel Stanislav Petrov, manning an installation where the Soviet Union monitored its early-warning satellites over the United States, was confronted by an alarm from a satellite signalling an American nuclear missile attack. Under enormous stress, he took the decision that the report was a false one triggered by system malfunction.
Contributors include diplomat Sir Christopher Mayer, KGB colonel and later a defector to the west Oleg Gordievsky, the Times diplomatic editor Michael Binyon and American nuclear weapons expert Paul Bracken.