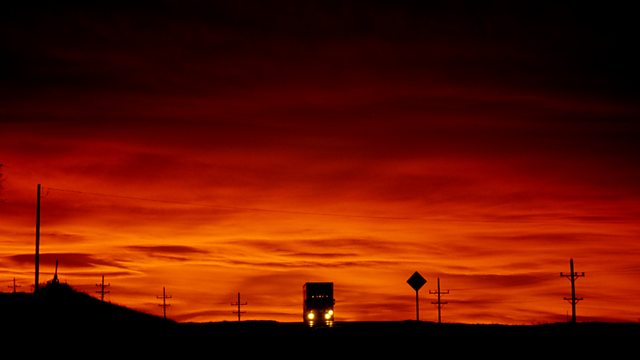 20/06/2008
With Susan Sharpe.
Including:
Beethoven, Ludwig van (1770 -1827): Symphony No 1 in C, Op 21; Symphony No 3 in E flat (Eroica)
Merkel, Gustav (1827-1885): Sonata No 6 in E minor, Op 137
Mozart, Wolfgang Amadeus (1756-1791): Piano Quartet in E flat, K493
Bach, Johann Sebastian (1685-1759): Mass in G, BWV 236
Couperin, Louis (c 1626-1661): Suite in G
Telemann, Georg Philipp (1681-1767): Martedi (Pyrmonter Kurwoche), TWV 42 B3
Busoni, Ferruccio (1866-1924): Sonatina super Carmen (Sonatina No 6) for piano (Kammerfantasie)
Tchaikovsky, Pyotr Il'yich (1840-1893): Three Songs from Op 6
Gilse, Jan van (1881-1944): Concert Overture in C minor
Gilson, Paul (1865-1942): Andante and Scherzo for cello and orchestra
Purcell, Henry (1659-1695): Two Trumpet Tunes and Air
Howells, Herbert (1892-1983): Rhapsody No 1 in D flat, Op 17
Suriani Germani, Alberta (b 19??): Partita
Carlton, Richard (c 1558-1638): Calm was the air
Morley, Thomas (c 1557-1602): Hard by a crystal fountain
Corelli, Arcangelo (1653-1713): Sonata da chiesa in C minor, Op 1 No 8
Haydn, Joseph (1732-1809): Variations about the hymn Gott erhalte
Jardanyi, Pal (1920-1966): Fantasy and variations on a Hungarian folksong
Bottesini, Giovanni (1821-1889): Tarantella
Stravinsky, Igor (1882-1971): Concerto in D for string orchestra (Basle Concerto)
Melartin, Erkki (1875-1937): Aino's Aria: Tuli kevat, tuli toivo (The spring came with hope) (Aino, Op 50)
Vieuxtemps, Henri (1820-1881): Cello Concerto No 1 in A minor, Op 46
Hummel, Johann Nepomuk (1778-1837): Trio in E flat, Op 12
Hurlebusch, Conrad Friedrich (1696-1765): Concerto in A minor for two oboes, solo violin, strings and basso continuo.
Last on