Main content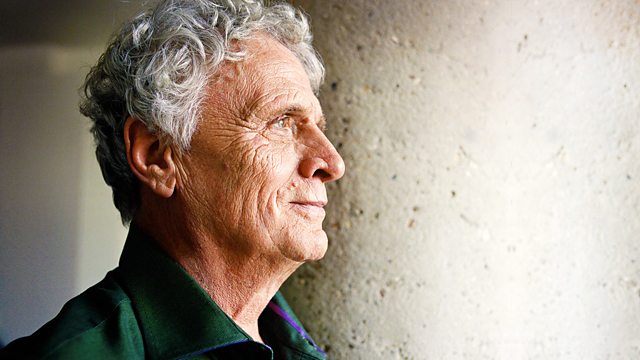 Gentrification in Harlem
Laurie Taylor presents a special programme from New York, exploring the changes in a neighbourhood undergoing a huge economic revival and their effect on local residents.
GENTRIFICATION IN HARLEM - A THINKING ALLOWED/OPEN UNIVERSITY SPECIAL
Harlem is transforming.
The 'capital of black America' has made it through the cultural ferment of the 1960s, the disinvestment and urban decay of the 1970s, the rampant crime and crack house era of the eighties only to find that its greatest threat could be the investment now pouring in to New York's famous black neighbourhood.
Harlem is finally gentrifying: The brownstone apartment houses that line Marcus Garvey Park are being gutted, re-fitted and sold for upwards of $3 million – even during the Credit Crunch; Columbia University has hired the architect of the Pompidou Centre, Renzo Piano and has plans to spend an astonishing $7 billion to expand its campus there; and 125th Street, which used to be a no go area for whites, now holds the offices of the Bill Clinton, former President of the United States.
But what of the Harlem's long term residents?
For years they had to put up with violent crime, burnt out buildings, rubbish strewn streets and very limited services – with rising rents can they afford to live in the new Harlem? 'Fusion' restaurants, delicatessens, wine bars and smart coffee shops have moved onto 125th Street – along with the white and black professionals who like use them. Starbucks café tables now line the street corner where Malcolm X used to preach.
Is the very culture of Harlem – radical centre of politics, music and religion now under threat?
In a special edition of Thinking Allowed produced in association with the Open University, Laurie Taylor travels to Harlem to explore the changes. He speaks to the outspoken minister Reverend James Manning, who has organised a black boycott of Harlem businesses to try and halt the area's economic revival. He meets the sociologist Lance Freeman who thinks gentrification is the key to Harlem's salvation and meets some of the new black middle class who are tasting cheese and sipping Sauvignon in Harlem's fist wine bar.