Main content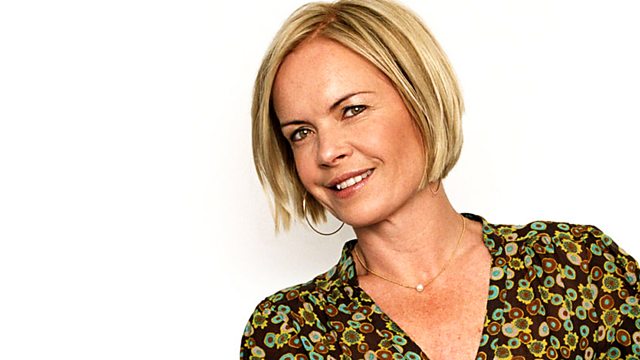 Open Book at teh Hay Festival; including Andrew Davies, Philip Kerr, Catherine O'Flynn and Tim Smit
Mariella Frostrup presents the books programme from Hay-on-Wye. Her guests, joining her in front of a Hay Festival audience, include screenwriter Andrew Davies.
Mariella Frostrup presents a programme recorded in front of an audience at the Hay Festival.
Her guests include Andrew Davies, whose celebrated TV adaptations of classic fiction from Pride and Prejudice to Bleak House have introduced millions to the world of nineteenth-century literature. He chooses his Five of the Best - his selection of his favourite novels - and reveals how Jane Austen changed his life (but not necessarily in a good way).
Mariella also talks to the writer Philip Kerr, author of the celebrated Bernie Gunther novels set in Third Reich-era Germany. He talks about his new book A Quiet Flame and the business of incorporating the people and events of European history into his thrillers.
Catherine O'Flynn, the winner of the 2007 Costa First Novel Award, presents a specially-commissioned piece on the subject of her new profession as a full-time writer, and the distractions she has to overcome in order to get any work done.
And Mariella also talks to Tim Smit, the founder of the Eden Project, about reading and the workplace. He explains why all his employees have to read books - the less relevant to their work, the better.