Main content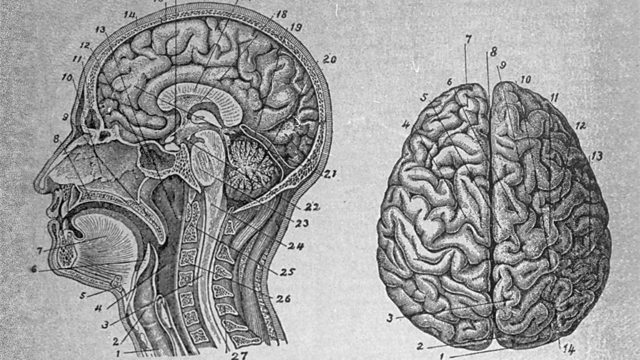 The Brain
Melvyn Bragg and guests discuss the history of cultural, medical, artistic and philosophical ideas about the human brain.
Melvyn Bragg and guests discuss the history of ideas about the human brain. Since time immemorial people have puzzled over the brain and its functions. In the 5th century BC the Greek physician Hippocrates confidently asserted:"Men ought to know that from the brain and from the brain only arise our pleasures, joys, laughter and jests, as well as our sorrows, pains, grieves and tears." This might suggest that people have never doubted the importance of the brain, but for Aristotle the heart was the ruler of the body and the seat of the soul. Only in the 17th century, with new scientific advances, did the true importance of the brain begin to be appreciated. In 1669 the Danish anatomist, Nicolaus Steno, still lamented that, "the brain, the masterpiece of creation, is almost unknown to us."How far have our perceptions of how the brain works and what it symbolises changed over the centuries? And, in amongst the matter or our little grey cells, are we still searching for our souls? With Vivian Nutton, Professor of the History of Medicine at University College London; Jonathan Sawday, Professor of English Studies at the University of Strathclyde; Marina Wallace, Professor at the University of the Arts, London, Central St Martin's College of Art and Design
Last on
Broadcasts

Featured in...
Scientific principles, theory, and the role of key figures in the advancement of science.