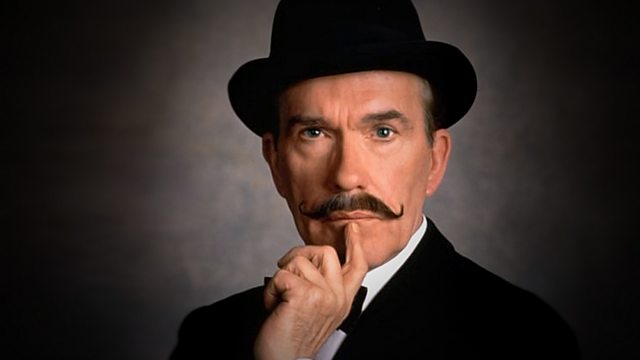 Death in the Clouds
Belgian sleuth, Hercule Poirot investigates a murder high in the sky.
Agatha Christie's whodunit stars John Moffatt as Hercule Poirot, Philip Jackson as Chief Inspector Japp, Geoffrey Whitehead as Monsieur Fournier and Teresa Gallagher as Jane Grey.
On a flight from Le Bourget to Croydon, on which Poirot is an apprehensive passenger, a woman is found dead. A doctor on board is inclined to put it down to a wasp-sting, but Poirot suspects that a poisoned dart is the real cause - and, perhaps rather too conveniently, a blow pipe is discovered stuffed down the back of his seat.
Clearly the murder can only have been committed by one of the passengers or crew on the plane. But which one? Poirot, Japp and M. Fournier of the Sûreté will make their way through shoals of red herrings before reaching an utterly unexpected conclusion.
Dramatist: Michael Bakewell
Director: Enyd Williams
First broadcast on BBC Radio 4 in 2003.
Last on
Featured in...
A selection of programmes celebrating 125 years since the birth of The Queen of Crime.