Main content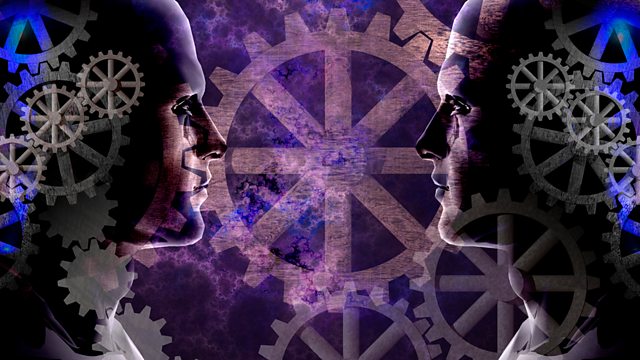 Materialism
Melvyn Bragg and guests discuss Materialism– the philosophical idea that matter constitutes all that exists.
Melvyn Bragg and guests discuss Materialism in Philosophy – the idea that matter and the interactions between matter account for all that exists and all that happens. We trace the descent of materialism from the ancient Greek philosophers Democritus and Epicurus, to its powerful and controversial flowering in the 17th, 18th and 19th centuries as an attack on religion. It's provocative stuff even today and certainly was in 1770 when Baron D'Holbach published his book The System of Nature. He wrote: "If we go back to the beginning we shall find that ignorance and fear created the gods; that fancy, enthusiasm, or deceit adorned or disfigured them; that weakness worships them; that credulity preserves them, and that custom, respect and tyranny support them."Materialism was considered so dangerous that every copy of the Baron's book was condemned to be burnt. Despite this, or perhaps because of it, materialism dominates much of our understanding of the world today. Associated with science and atheism, Materialism has influenced many forms of contemporary human thought from the process of history to the diagnosis of disease and boasts a cast list of devotees including Pierre Gassandi, Thomas Hobbes, the Marquis de Sade and Karl Marx. But what does materialism really mean, how has it developed over time and can we still have free will if we are living in a materialist world? With Anthony Grayling, Professor of Philosophy at Birkbeck College, University of London; Caroline Warman, Fellow of Jesus College, Oxford; Anthony O'Hear, Professor of Philosophy at the University of Buckingham
Featured in...
Browse the Enlightenment era within the In Our Time archive.

Browse the 18th Century era within the In Our Time archive.

From Altruism to Wittgenstein, philosophers, theories and key themes.